We're excited to announce new features that make it even easier and faster to use Telerivet for two-way text conversations.
When viewing a conversation, the sidebar on the right side of the page shows new messages in other conversations, and lets you easily switch between conversations. To switch conversations without using your mouse, simply type j or k to move up or down the list.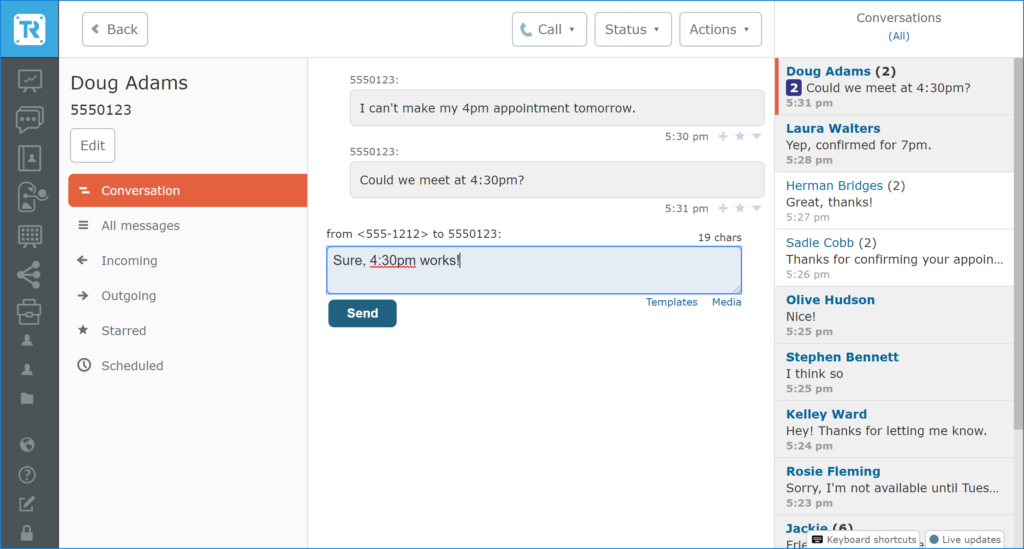 Each conversation can now have one of 3 statuses: Active, Handled, or Closed.
If an incoming message is received from a contact and no reply has been sent yet, the conversation will have the Active status, and will be displayed in bold. To prevent losing track of contacts who are waiting for a reply, the conversation will still be displayed in bold if someone views the conversation without replying.
If you send a reply to a conversation in the Active status, the conversation status will automatically change to Handled, and will no longer be displayed in bold.
You can manually change any conversation's status by using the Status dropdown at the top of the page, or by using the keyboard shortcuts a (Active), h (Handled), or c (Closed).
To stop showing a conversation in bold without sending a reply, the fastest way is to type h when viewing the conversation.
It's also possible to filter conversations by group and conversation status. For example, to see only the conversations that are waiting for you to take action, select the Active filter.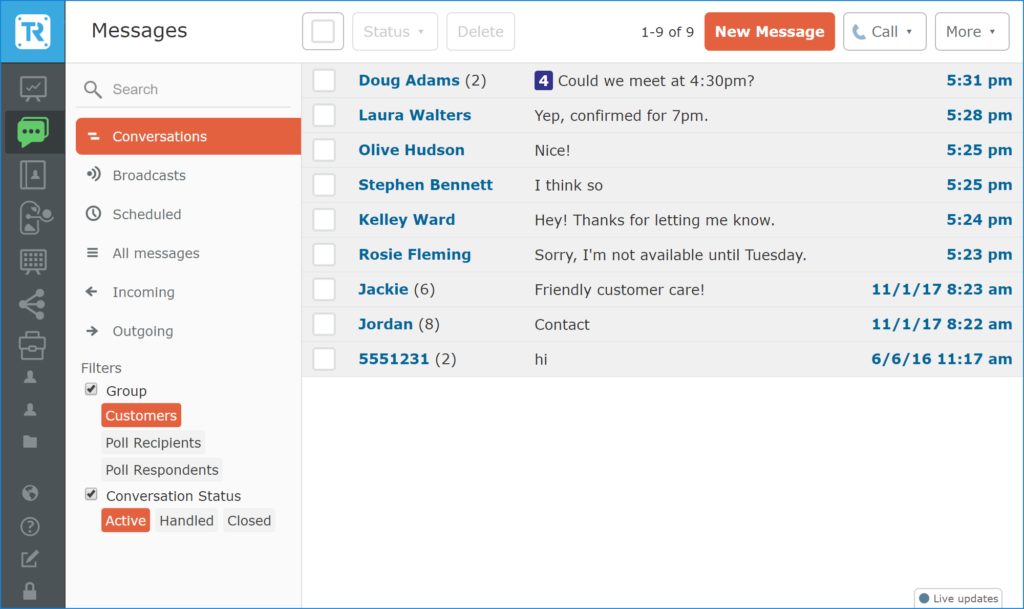 If you use Telerivet for two-way text conversations, we hope that these features will make it easier for you to send replies in less time and fewer clicks. If you have any questions or feedback, feel free to reach out via email at support@telerivet.com.